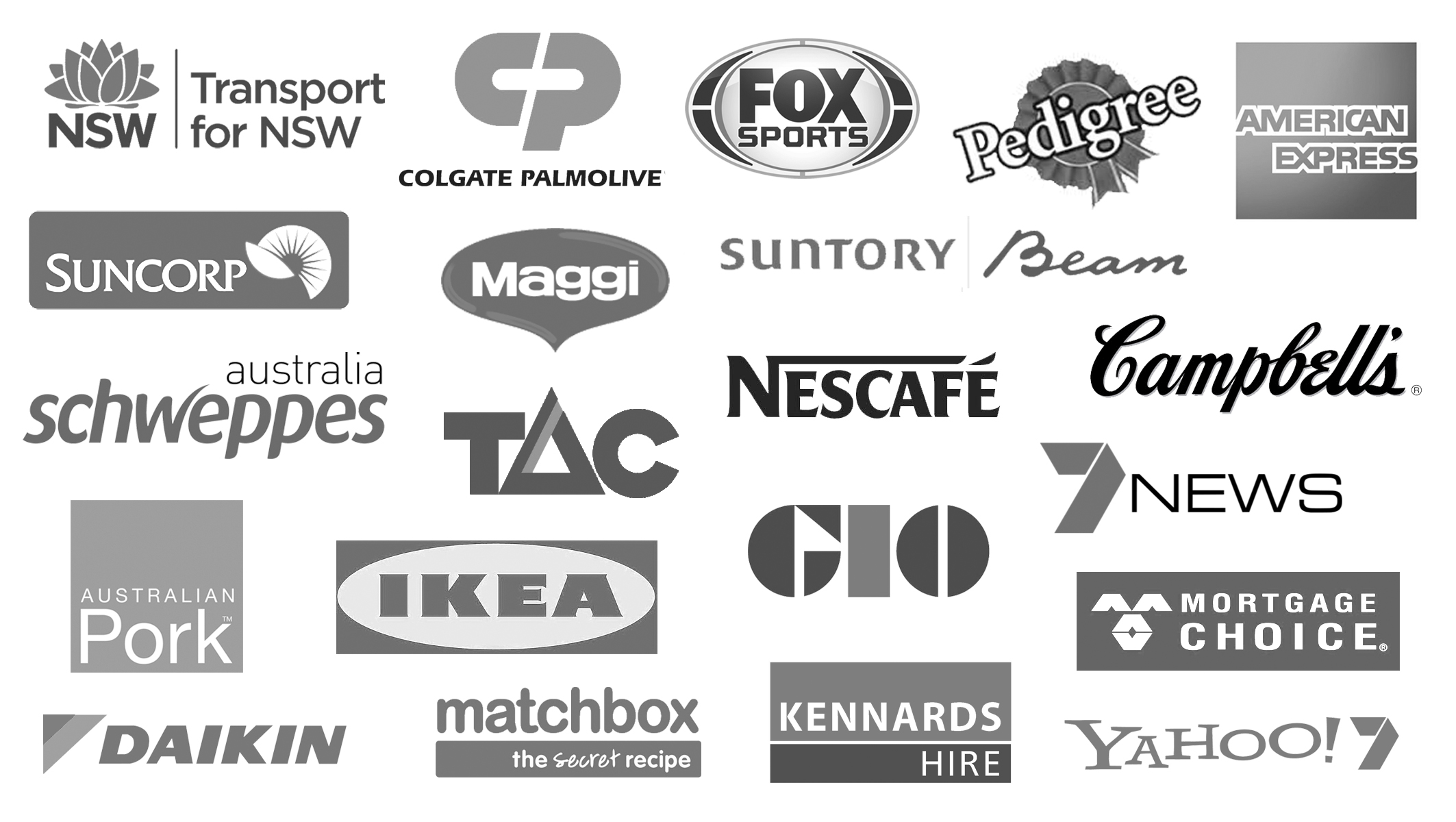 We've helped hundreds of clients across diverse categories.
Grounding MasterFoods' brand ambition in authentic customer truth.
ethnographic films lead to award winning online AD campaign #makedinnertimematter
Working with the DTA to discern pivotal consumer needs to shape people's future digital experience.
MAPPING BOTH THE EMOTIONAL AND BEHAVIOURAL CUSTOMER JOURNEY
Identifying the spectrum of Kennards' Hire customer types.
ONLINE FORUM OF LIVE DIY EXPERIENCES TO CREATE CUSTOMER segmentation and personas
Finding better ways for the RTA to connect with young people and shift attitudes towards risky driving.
discovery research results in award winning 'Pinky' ad
Helping Beam Suntory develop a new communications platform for Canadian Club & Dry.
COMMS DEVELOPMENT LEADS TO EFFIE AWARD CAMPAIGN
Developing a new and robust brand positioning for Peter Lehmann Wines.
MULTI METHOD APPROACH TO UNDERSTANDING TARGET
Finessing Miller Genuine Draft's global brand position to suit Australian sensibilities.
EXTENDED FOCUS GROUPS FOR BRAND POSITIONING
Adding understanding of consumer behaviour and real life context to a large academic study at UNSW.
Video ethnography Reveals the difference between consumers' reported and real behaviour.
Helping Nature's Own & Coles understand how store modifications improve ease of shopping and address the current barriers to purchase.
Accompanied shopping explores how consumers shop the VMS category
Finding an Australian cultural context for the Wrigley's Extra Gum global strategy.
VIDEO ETHNOGRAPHY EXPLORES READINESS RITUALS